Customizing and Private Design
According to your wishes, we can adapt the appearance and design of our products exactly to your needs and applications - no matter whether RAL painting according to your specifications, special design shells, your logo or the entire branding. We can also make adjustments to the target performance, compressed air connections, electrical connections and special equipment. If desired, we can also take care of the documentation and adapt it to your CI specifications.
Adapted to your needs Our OEM team will work directly with you to understand your requirements and develop the best possible solution for your needs. In addition, our regional sales managers can coordinate with your local facilities, communicate more quickly with application engineers, and our production team is "responsive" and able to provide quick solutions.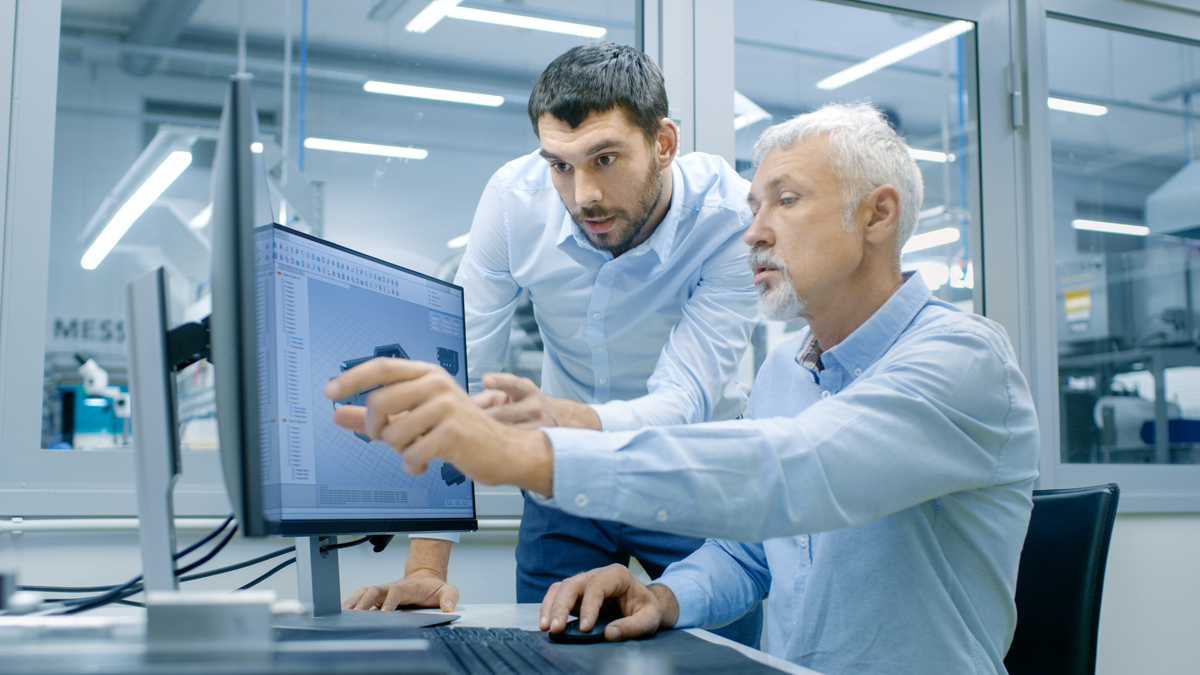 Our know-how for the best individual solution Typically, a project will include several phases in which air treatment is required. More than one type of product is required to achieve optimal results from production to the point of use. Our engineering and project team has a wide variety of products for treatment, condensate technology and measurement technology, providing you with a single source of supply with ideal product integration. In addition, our expertise covers all types of dryers, and as a manufacturer of desiccant, membrane and refrigeration dryers, you can rest assured that we will deliver the most suitable choice for your project.
OEM solutions using the example of our membranes
We would now like to show you, using the example of our membranes, how individual our OEM solutions can look and where they are all used. We can design and produce the solution for you just as tailor-made:
Membranes are often preferred in compressed air drying because their initial pressure dew point can be adjusted very easily and can cover a wide range of dew point suppression. In addition, membranes are usually 2 to 10 times smaller, have no moving parts, do not require electricity and can operate at flow rates of less than 15 l/min. Whatever your requirements, we are sure we have a solution for your application.
Membrane air drying and humidification offers several clear advantages, not only on the user side. Our technology can be translated into solutions that are as simple or as complex as your application requires. This flexibility represents a cost saving potential on both the design and application side compared to "out of the box" products, reducing input costs and improving performance, resulting in a better marketability of your product.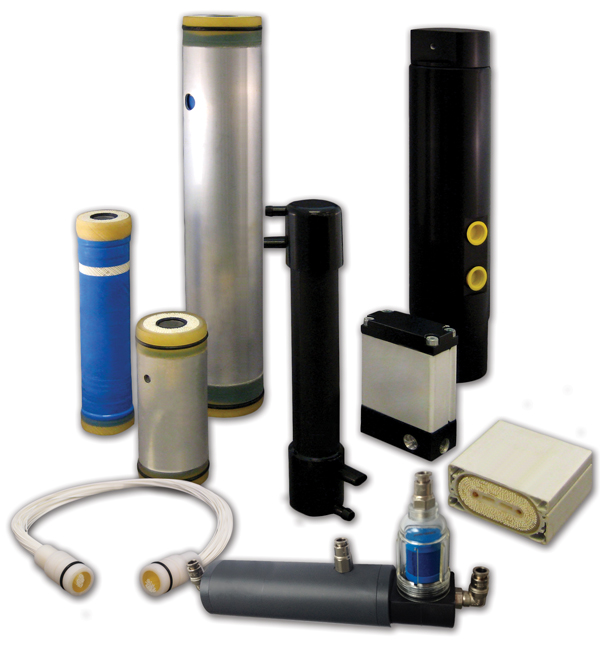 Fast integration
The membrane element used in our own preconfigured membrane dryers is often the perfect choice for OEMs and offers fast integration into an existing housing with little to no additional technical effort.
Customized shell
A custom shell around the membrane element improves temperature and pressure resistance and also makes the device easier to handle. This configuration also includes a custom O-ring groove.
Integrated filtration
Complete units with 100% customized designs ensure easy and space-saving product integration. Here you can see a custom engineered horizontal installation housing designed as a zero-purge, integrated filtration unit that can be connected to a condensate drain.
Injection molded parts
Low cost / high volume parts are easily produced with custom injection molded parts and are ideal for humidification and dehumidification applications. This example shows an accessible purge air flow for collection or transfer.
High flexibility
The permeable membrane fiber can also be used without a housing in a loose "fiber bundle" that is ideal for both dehumidification and humidification applications and offers highly flexible installation options.
Compact
Super-compact, all-encompassing design with integrated pre-filtering and draining that includes a custom housing, inlet, outlet and purge air configuration with custom connections.
Flexible installation
Another cost-effective option is the rectangular cross-section design in a simple ABS and aluminum housing. The design is flexible in that it can be used either vertically or horizontally and is also suitable for low pressure applications.
Your advantages (using the example of a membrane)
lower operating costs, because the membranes are maintenance-free
compact and only one order number, because Nanofilter is integrated in the membrane housing
Operational reliability due to fast availability of dry compressed air
low installation effort because no electrical connection is necessary
Manufacturing competence: Engineering and production at BEKO TECHNOLOGIES
secured after-sales with customer-specific labeling and assemblies
Dryer on demand with a wide range of options
no resources required for documentation, your manuals are created by us
You have a compressed air application that meets several requirements and can be easily integrated into your system. But you cannot find a suitable product? Then plug and play is required and an assembly production is perhaps the solution. You save time and effort for the comparison and selection of different suppliers and, on top of that, free yourself from the coordination effort and additional work such as parts list maintenance.
Example FDR-unit
The FDR unit is a compact combination of filter (filtration), dryer (drying) and pressure regulator. It is an optimal solution for terminal applications. The FDR unit is delivered fully pre-assembled and only needs to be connected to the compressed air line. The pressure regulator ensures a constant pressure of 4 - 10 bar at the end point.
According to your wishes, we can adapt the appearance and design of our products exactly to your needs and applications. RAL painting according to your specifications, design shells, logo and branding. Adjustments to target performance, compressed air connections, electrical connections and special equipment are also possible. We also take care of the documentation and adapt it to your CI specifications.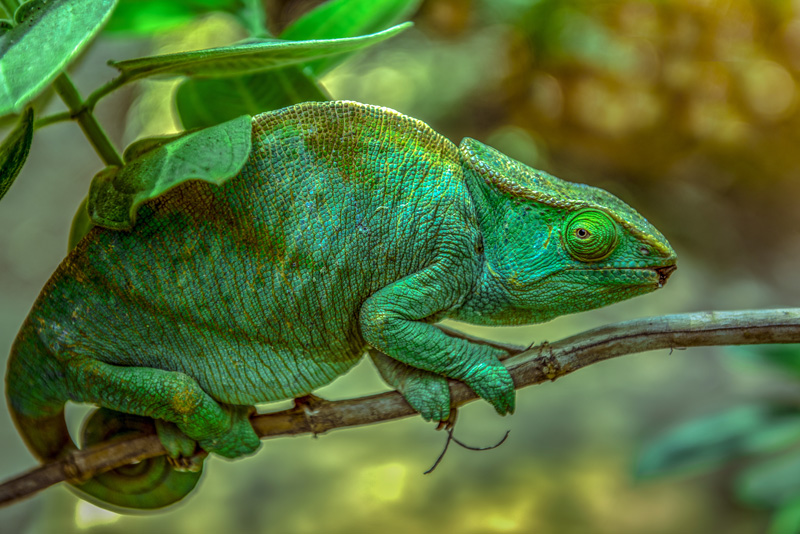 Some of many applications
Additive manufacturing, also known as 3D printing, is a process for creating three-dimensional parts from a digital file. It typically involves building or solidifying thin layers of material to create complete parts. The technology is capable of producing complex shapes that cannot be made using "traditional" techniques such as casting, forging and machining. Additive manufacturing introduces new design possibilities, including the ability to combine multiple components in production, minimize material usage and reduce tooling costs.
Some pressure applications require an inert gas atmosphere in the pressure range. In most cases, a nitrogen atmosphere is sufficient - and this gas is generated by a nitrogen membrane integrated into the machine. In this case, a suitably designed membrane dryer is ideal for supplying compressed air to the nitrogen membrane.
Polyurethane Hot Melt Bonding
Reactive polyurethane (PUR) hot melt adhesive melters are typically used as part of closed dosing systems. A closed hot melt system protects the integrity of the PUR adhesive and the material properties. PUR hot melt adhesive systems are available in both tank and bulk versions to meet specific PUR hot melt volume requirements. Polyurethane (PUR) or reactive urethane is generally based on prepolymers produced from polyols and methylenediphenyl diisocyanate (isocyanate). When these are exposed to moisture, they react and crosslink.
The isocyanate reacts very quickly with atmospheric moisture. The tank with the hot melt adhesive must be protected from the moisture. For this reason dry compressed air or sometimes nitrogen from a bottle is used. Membrane dryers provide a sufficiently low pressure dew point to protect the isocyanates. And with their small footprint and flexible mounting position, they are ideal for an integrated solution.
The optical measurement always works with cameras or with a refractor system (lens). This system can fog up in bad environmental conditions (e.g. in a brewery). In addition to water, particles and impurities in the ambient air are also capable of disturbing the optical system. To avoid this, the system is flushed with dry and decompressed air (only a few mbar). This dry and decompressed air guarantees a safe operation even under bad conditions.
A customized assembly consisting of dryer, filter and pressure reducer is an optimally coordinated solution here.
The motors in the rheometers work with air bearings. Air bearings are bearings that use a thin film of compressed air to create an extremely low-friction supporting interface between the surfaces. The two surfaces do not touch each other. Because they are non-contacting, air bearings eliminate the traditional bearing related problems of friction, wear, particles and lubricant handling and offer significant advantages in precision positioning, such as no backlash or static friction, and in high-speed applications. The liquid film of the bearing is air, which flows through the bearing itself to the bearing surface. The design of the air bearing is such that while the air is constantly escaping from the bearing gap, the pressure between the bearing surfaces is sufficient to support the operating loads. Therefore, a distinction must be made between aerodynamic bearings, which build up the air cushion through their movement, and aerostatic bearings, where the pressure is brought in from outside.
A compact, space-saving assembly of filter and dryer ensures a reliable compressed air supply to the air bearings. And delivers consistently dry and clean air at the point of use.
The change process in the climate chamber is controlled by conditioning systems. While the temperature in such a chamber is easy to control, it is very difficult to ensure that certain humidity levels are reached systematically and quickly at these temperatures. The humidity is usually increased by heatable water baths. However, reducing the humidity in a closed system is very difficult and above all time-consuming. Until now, it has been common practice to cool the system and remove the condensed moisture from the air. This is followed by systematic heating in the climate chamber so that the desired relative humidity can be achieved at a certain temperature. The test process can be accelerated by sucking air out of the climate chamber, compressing and drying it and then returning it to the chamber. The existing humid air in the climate chamber mixes with the incoming dry air. As a result, the relative humidity and temperature are reduced much faster.
Here the membrane dryer provides a sufficiently low pressure dew point. Depending on the requirements we can offer different solutions.
The generation of the so-called "zero air" requires treatment! The zero air (or reference air), which is needed for the production of calibration gas, must be dry, particle and oil free for a precise measurement (the so called "0-point-adjustment"). The zero air is generated by a small (largely oil-free) piston compressor with a delivery rate of 5 to 35 l/min at 7.0 bar. The compressed air is then stored in a small container and behind the downstream pressure regulator the pressure is reduced to atmospheric conditions.
A membrane dryer with integrated filter in horizontal or vertical design provides constant dry and clean compressed air for the reference air. The membrane dryer can also be integrated directly into the compressor.
Do you use or develop process technology where you have to condition compressed air or compressed gas in a certain way and according to your needs?
We certainly have an OEM solution for you. Use our experience for your success.
We look forward to your inquiries. Please call +49 (0)2131-988-0, write us by eMail or contact us via the form and we will get back to you.
Use our experience for your success.
Simply contact us so that we can jointly consider what the customized solution for you might look like. We look forward to hearing from you!