Membrane dryers: Drying to measure
However, the full savings potential can only be used if this compressed air is only dried as required for the application. The highest reliability and immediate availability of the dry compressed air are the general requirement here. This applies equally to laboratory areas as well as for applications in factory halls or outdoor areas, mobile or stationary.
DRYPOINT® M PLUS membrane dryer
Compact, reliable, without electricity: The DRYPOINT M Plus membrane dryer dries the compressed air by means of highly selective membranes. Pressure dew points between +15 and -40 °C can therefore be achieved - one reason for the diverse range of applications even under changing operating conditions. An additional bonus: the integrated nanofilter, which fulfils all the requirements for efficient filtration and thereby also protects the membranes.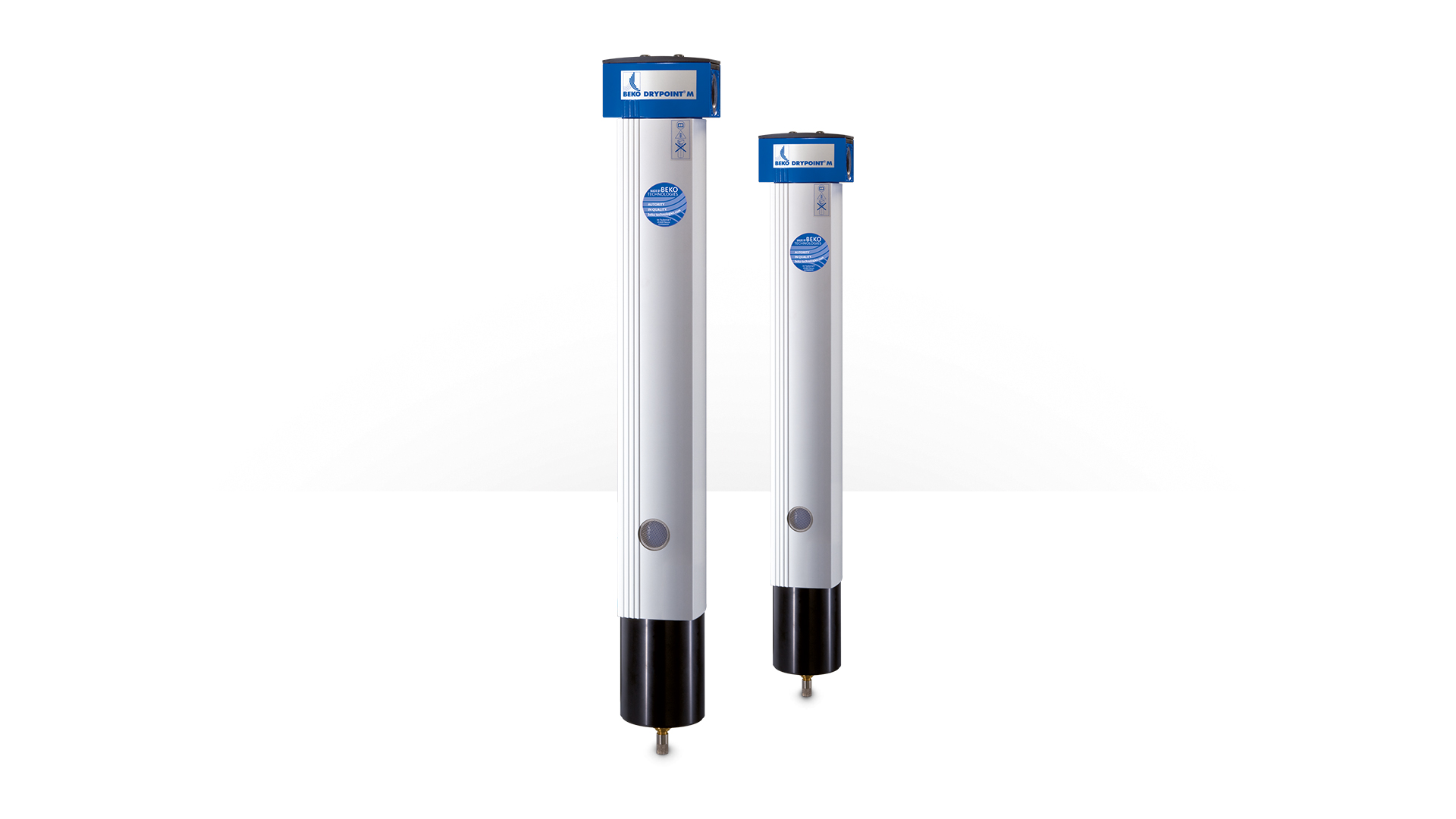 DRYPOINT® M
eco

control the electronically regulated membrane dryer
With the DRYPOINT M eco control, we go one step further: This offers a unique solution so far, in which the mode of operation and degree of drying can be optimally adjusted to an application, thus saving energy
With DRYPOINT M eco control membrane dryers, the pressure dew point can be set in "constant mode" between +10 and -26°C via the keyboard, depending on the requirement profile. In operating mode, the unit then keeps the outlet pressure dew point stable under changing operating conditions. In "dynamic mode" a defined distance of the outlet pressure dew point to the compressed air temperature can be selected.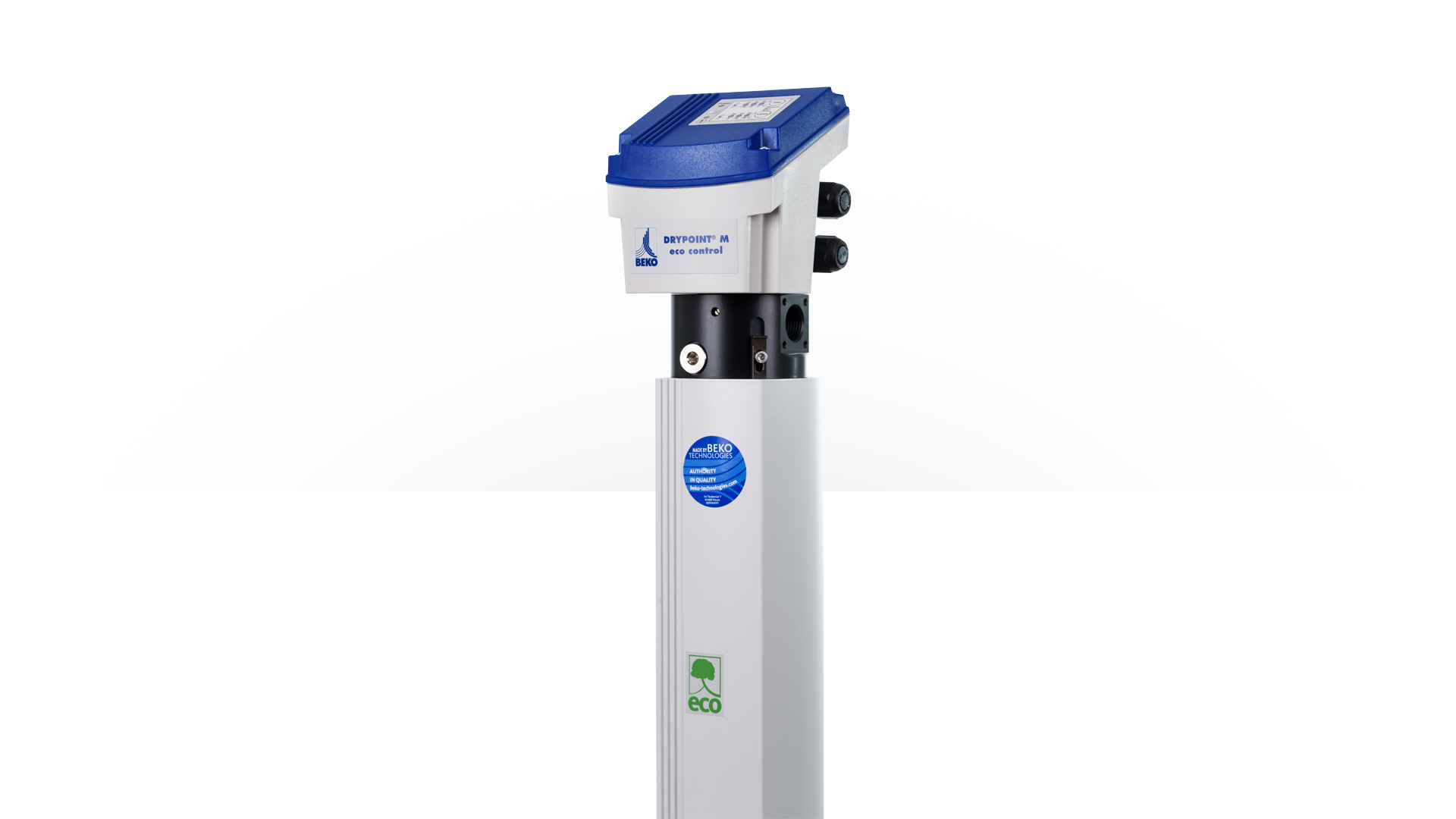 Compressed-air processing on hybrid locomotives
A trendy concept in automobile engineering, and an already proven technology on rails: the hybrid drive. The combination of a diesel generator and a battery on state-of-the-art locomotives leads to fuel savings of up to 50%. What is always on board is a complex "mobile" compressed-air processing system for the operation of the hydraulic brakes.