Application Report
Safe and energy-efficient compressed air application in the pharmaceutical sector
| | |
| --- | --- |
| Industry: | Pharmaceutical industry |
| Customer/Location/Year: | Sinphar Group, Taiwan, 2018 |
| Use of compressed air: | Process air, conveying air |
| Installed products: | BEKOKAT, METPOINT OCV |
The Sinphar Group has been manufacturing therapeutics, health food and medical beauty products for over 40 years. The pharmaceutical company, headquartered in Taiwan, has an international presence with subsidiaries in Canada and China. Product developments focus on quality of life, health and technology.
In order to further advance its product developments, the Sinphar Group has built a modern research and development centre that meets the requirements of the ISO 17025 standard. This standard defines the requirements for the competence of laboratories which, for example, carry out tests for quality control and/or calibrations. The research and development centre is equipped with high-tech precision testing equipment and develops trendsetting cell and molecular biological testing technologies. All medicines produced by the Sinphar Group, including cancer drugs, are critically tested at regular intervals to ensure that they meet international standards.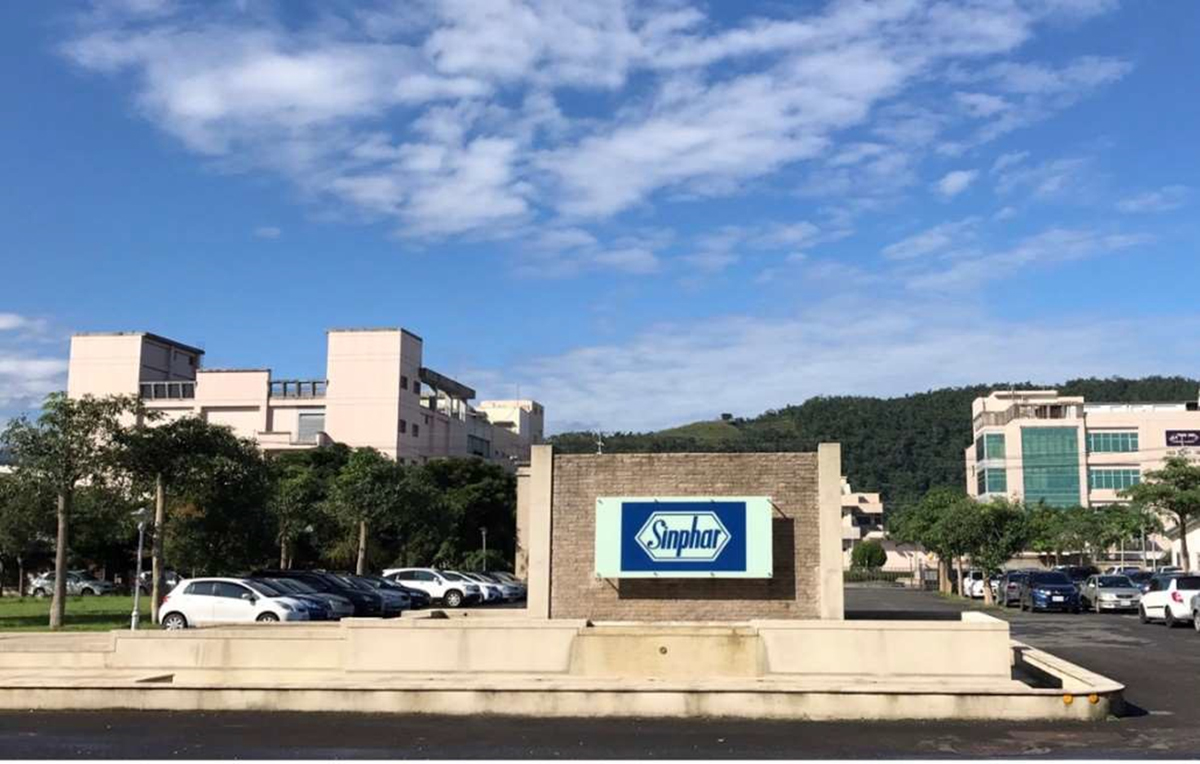 Production of medicines with oil-free compressed air
Compressed air plays an important role in maintaining quality standards. This is because it comes into direct contact with the product at some points during the manufacturing process and thus has an influence on its quality. The Sinphar Group uses compressed air, for example, as transport air and for drying bottles. Contaminants in the compressed air such as oil aerosols, moisture and dirt particles must be prevented at all costs, otherwise they can transfer to the product.
Since the Sinphar Group placed particularly high demands on the oil and sterility of the compressed air, it installed a highly efficient oil-lubricated compressor with BEKOKAT CC-720 catalytic converter instead of the conventional standard solution of an oil-free compressor with downstream filter or activated carbon adsorber system. The TÜV-certified catalytic converter from the compressed air specialist Beko Technologies converts hydrocarbons completely into carbon dioxide and water by total oxidation. lt produces a constantly oil- and germ-free compressed air with a maximum residual oil vapour content of hardly measurable 0.001 milligrams per cubic metre - regardless of whether an oil-free compressing or an oil-lubricated compressor is used.
With this performance, BEKOKAT technology even exceeds the strict requirements of ISO 8573-1, Class 1 oil content - a quality that is required in particularly demanding processes.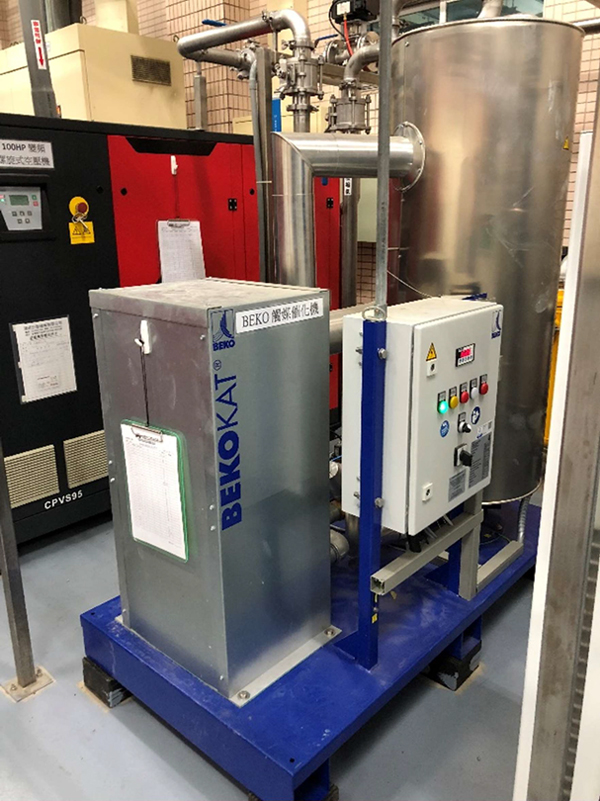 To ensure that the compressed air used in the manufacturing process is of consistent quality, the Sinphar Group monitors the compressed air 24/7 with the METPOINT OCV online oil vapor meter. By using the oil-lubricated compressor in combination with the BEKOKAT, the company not only exceeds the requirements of ISO 8573-1 with regard to residual oil content, but has also been able to significantly reduce the energy consumption of its compressed air system.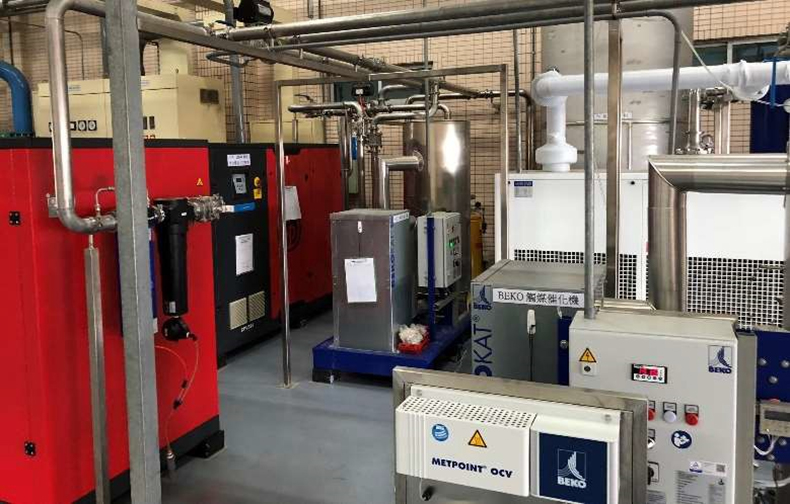 2 MB