BEKO TECHNOLOGIES expands management
The manufacturer BEKO TECHNOLOGIES, which specializes in compressed air treatment, is expanding the current management board, consisting of the leadership team with Yannick Koch and Norbert Strack. Effective January 1, 2023, Sascha Niederhagen will be the third Co-CEO. The 46-year-old is responsible for sales, marketing and product management and also acts as chairman of the management board.
Sascha Niederhagen is a proven leader and has extensive international sales experience. Most recently, he served as Chief Sales Officer, Managing Director and Member of the Management Board at Bürkert Fluid Control Systems.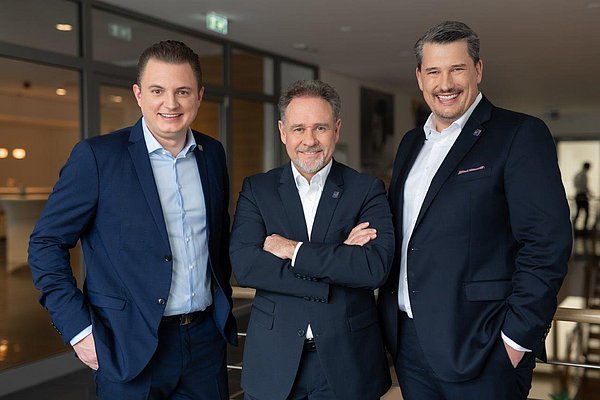 Sascha Niederhagen new in the management team
BEKO TECHNOLOGIES will drive forward the digital transformation with Sascha Niederhagen. The new Co-CEO sees the definition of cross-company, customer-centric processes as a prerequisite for digitization in sales. "The key to success is designing the best possible, process-based and absolutely customer-focused customer experience," emphasizes Sascha Niederhagen. "I am looking forward to working closely with my two fellow managing directors, the entire team and the exceptionally good corporate culture. Together with all BEKO TECHNOLOGIES team members, we will continue to shape the company successfully and future-proof, and in the long term develop it into an even more networked, global partner for our customers."