Quality management and documentation
Professional quality management is just as much a matter of course for us as professional supply contracts and perfect product documentation - naturally coordinated in your design according to your CI specifications and in any language. Customer-specific labeling is even possible with your own SAP numbers
Both raw materials and materials in process are subject to constant quality checks and tests during their life cycle. All this is included in our ISO 9001 certified quality management system, which ensures that all our products are of the highest quality.
For your documentation we offer 3D drawings in all common formats.
Efficient - intelligent and reliable.
Our solutions stand for quality, energy saving and durability. We create an intelligent compressed air system for you. Thanks to the most modern and future-proof technology, you always know the condition of your compressed air.
We are an independent family business with more than 35 years of experience in the market and will still be there tomorrow. Our customers trust in our know-how as a manufacturer and industry expert. We take a close look at the requirements and needs of our customers. Together with you, we develop a customized concept and find the right solution for you.
The membrane technology used is exclusive to BEKO TECHNOLOGIES and was developed and refined using our many years of experience as a manufacturer of permeable fibers. This expertise enables us to be less dependent on external support and to build closely controlled, long-term relationships with our suppliers.
Right picture: A close-up of a single membrane fiber strand at 20,000x magnification with our in-house scanning electron microscope.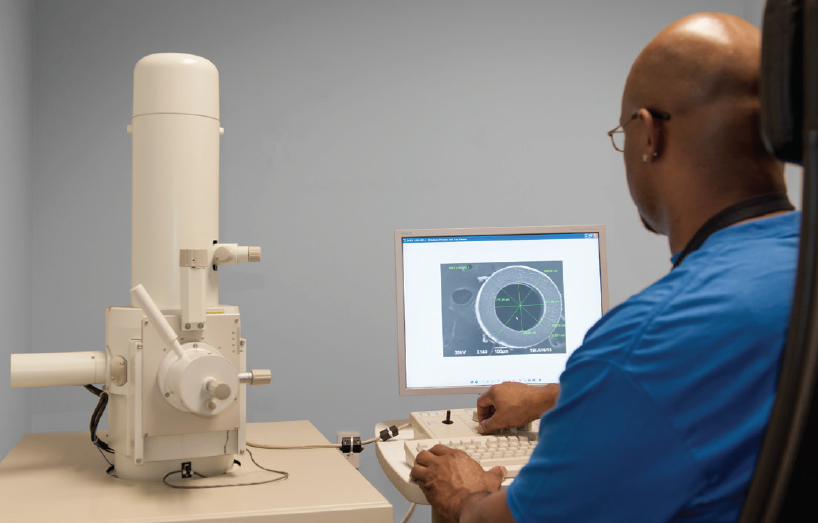 Through our many years of experience as a specialist in condensate technology, we have repeatedly developed solutions for special requirements of our customers, which were finally able to go into series production. In this way, we have implemented numerous additional functions for our customers in the most diverse industries, which are based on the classic advantages of the BEKOMAT. These have proven their worth in the most diverse areas of application - you too can profit from our unique know-how.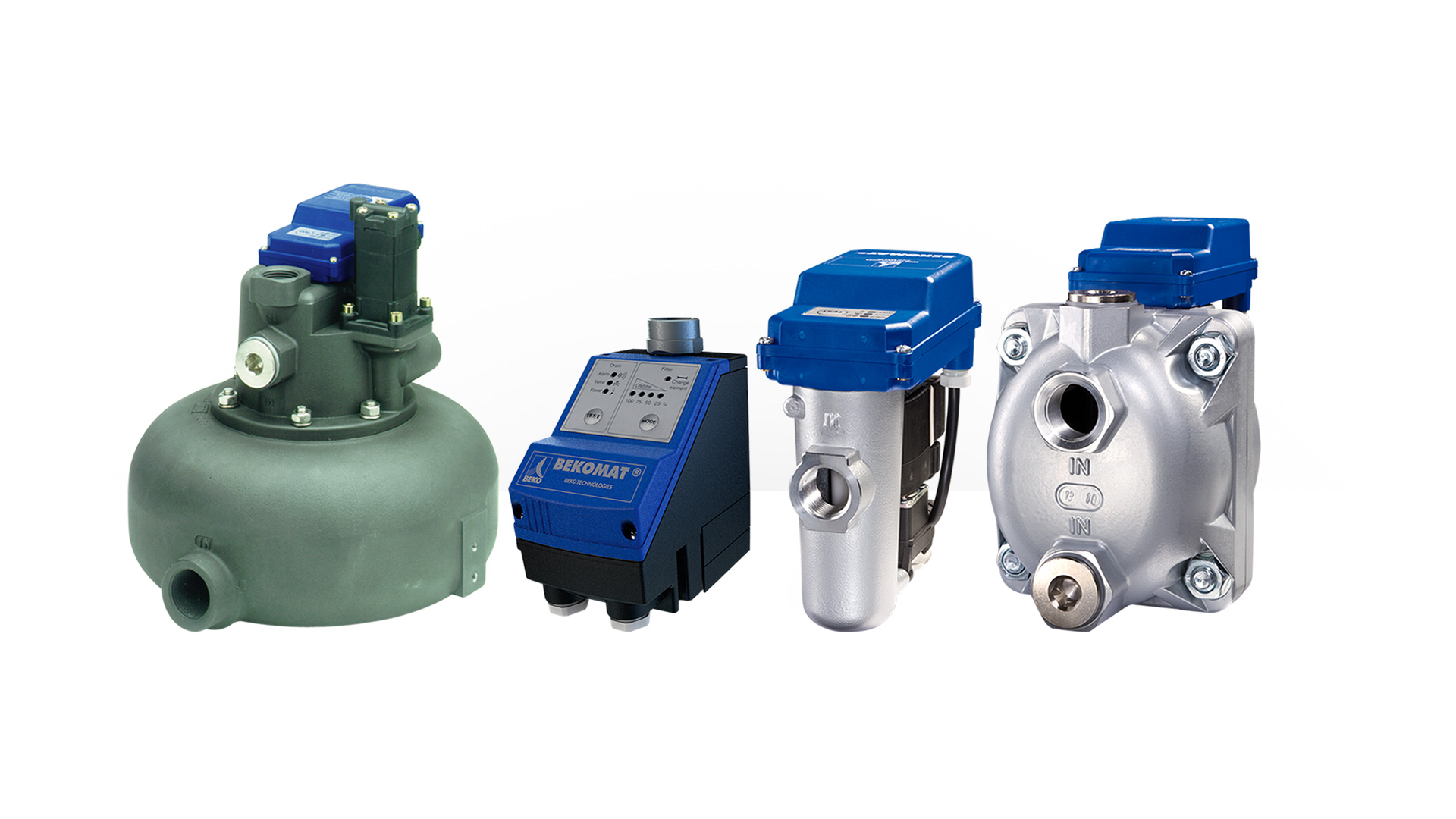 EVERDRY offers standardized plant concepts with a wide range of variation possibilities. Thus, the complex tasks of compressed air drying of large volume flows can be solved particularly economically. Unusual, customer-specific requirements are met with individual solutions. The concept of a drying system is not determined by the available technology, but by the solution-oriented, optimum technology.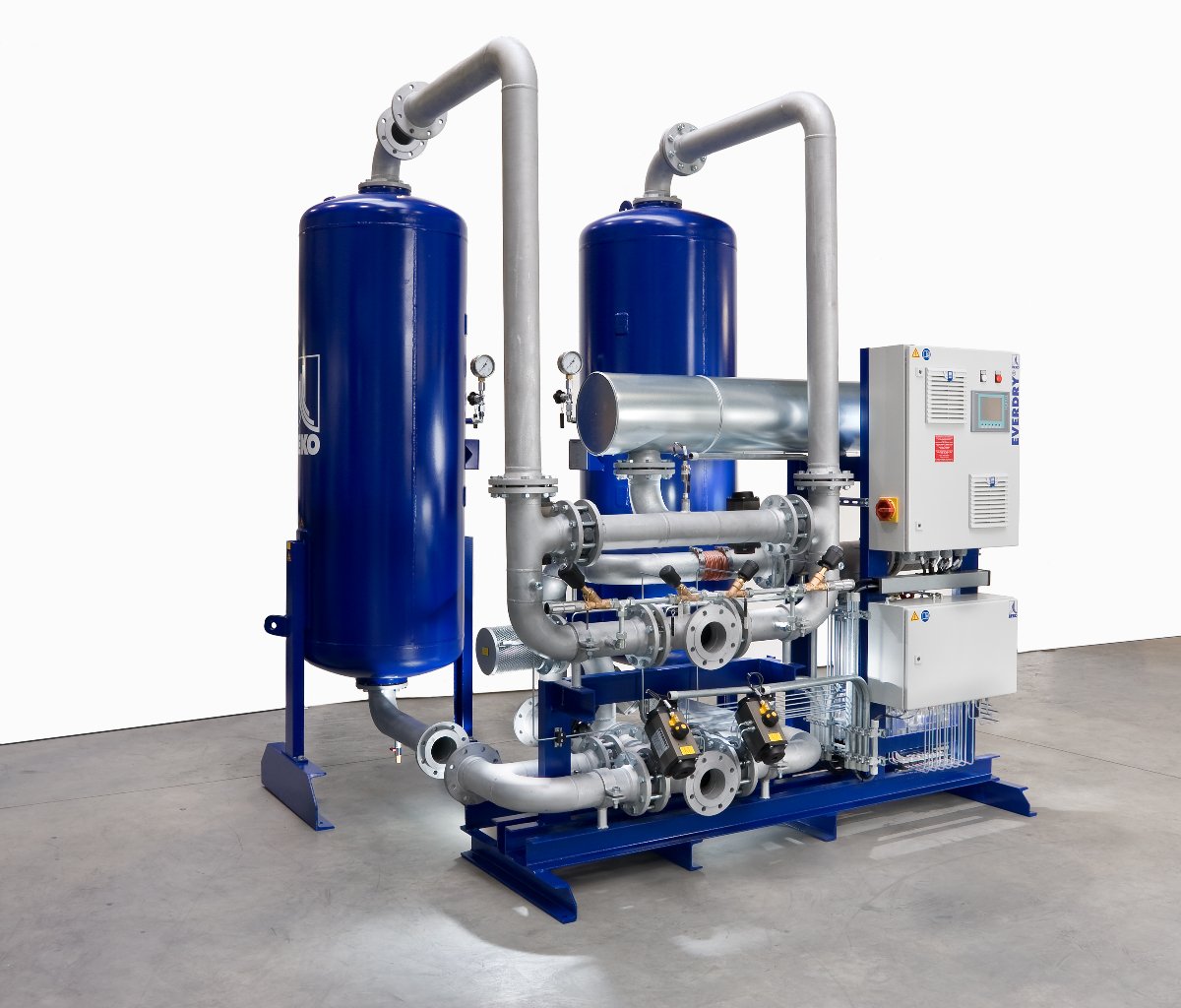 The right solution for all requirements and quality classes - thanks to a large product range of highly efficient filter technology. CLEARPOINT filters convince with low energy costs, long service life, outstanding process reliability and safe filtration of aerosol, oil and dust - up to 500 bar and particularly efficient thanks to the innovative 3eco filter elements.
Do you not want to compromise on compressed air quality in your production? Do you want to make sure at all times that the compressed air complies with ISO class 1 or better, i.e. that it does not contain oil or germs? Then the TÜV-certified and by neutral institutes validated catalytic converter BEKOKAT is an interesting solution.
The BEKOKAT is extremely flexible in its installation. It can be installed centrally in the compressed air station and thus treat 100 % of the generated compressed air oil-free, or it can be installed in partial lines or in direct proximity to the compressed air consumer in order to treat directly only the compressed air flow which is required oil-free. By connecting several converters in parallel, high capacities can be achieved on the one hand, and on the other hand, by-pass circuits can be implemented, e.g. for maintenance purposes, to ensure a continuous supply of conditioned compressed air.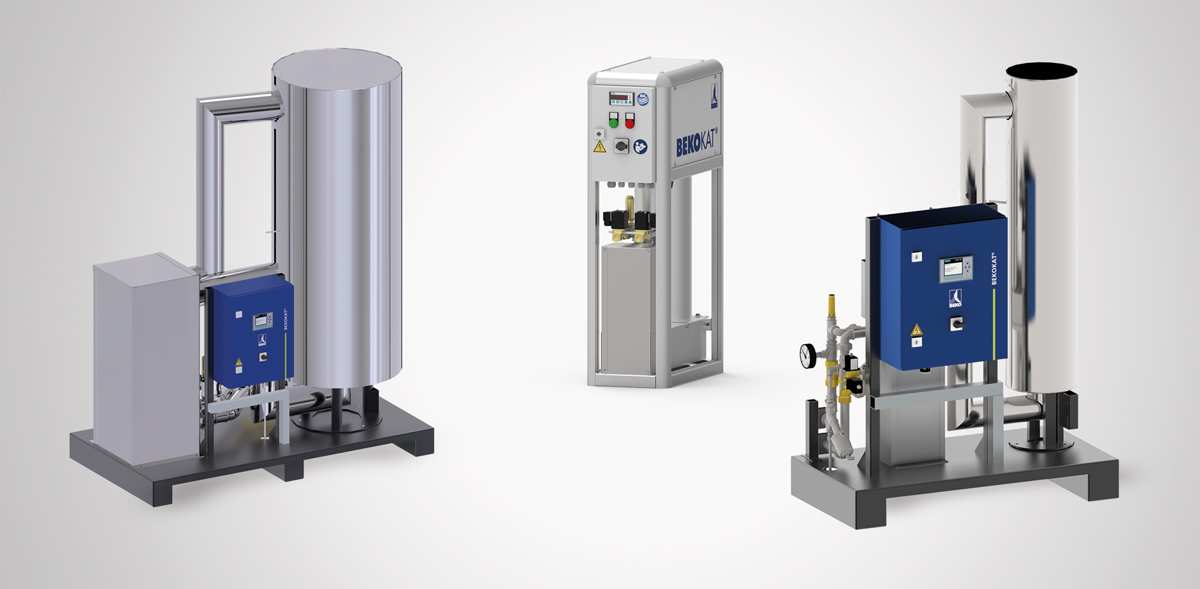 Our measurement technology solutions play an important role in compressed air preparation as assistance systems for users. As fully networkable solutions, they bring together the process data from the various sensors, analyze and evaluate them and thus provide the data basis for important decisions. In the event of deviations from defined limit values, they automatically trigger defined measures. In this way they ensure the permanently high quality of your compressed air.
With the measurement technology from the METPOINT series, you have instruments that provide you with the database for monitoring and evaluating decisive parameters such as residual oil vapor content, volume flow, pressure, relative humidity and dew point. If you know all relevant influencing variables of your compressed air, you will always have your quality and energy management fully under control.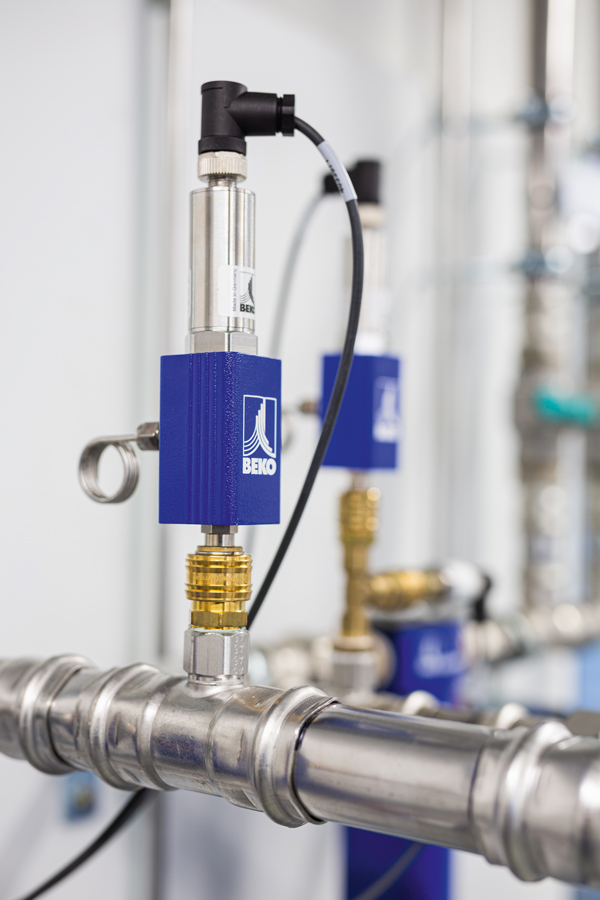 Performance tested to your specifications
From the initial concept and design, or from the data collected during testing and evaluation, your performance criteria and application requirements serve as the foundation on which we strive to exceed. Our approach and ultimate goal is to provide you with a solution that is cost effective, tailored to your needs and adds real value to the products you offer your customers.
During the entire production process, all materials that are being processed are tracked and the processor is recorded right up to the finished product.
Purchased goods, production parts, products and related technical documentation are marked throughout all phases of product creation, from goods receipt to dispatch, so that there is always a clear identification and allocation. In the case of catalog products, the path of each individual component of a product can be traced back to the supplier. In the case of customer-specific products, the degree of traceability is agreed upon in each individual case.
Customized barcodes for OEMs are also available and allow a seamless transition from our system to yours.
Benefit from our many years of experience in the field of technical documentation and technical translation.
Your operating instructions with safety instructions, installation instructions, intended use, technical data and certificates in the languages you require.
We adapt the documentation to your design specifications:
Logo, typography, branding, pagination, contact addresses...
Use our experience for your success.
Simply contact us so that we can jointly consider what the customized solution for you might look like. We look forward to hearing from you!